| | | |
| --- | --- | --- |
| If you are interested in viewing project documents or bidding on construction projects, please register. | If you are a registered business partner, please login. | If you are a Pennsylvania Turnpike employee, please enter. |
Welcome to Pennsylvania Turnpike Commission EBS
The Pennsylvania Turnpike's Electronic Bidding System (EBS) is intended for the use of business partners interested in Commission construction projects, and Turnpike personnel who manage the procurement of these services. Starting with the advertisement of a construction project and ending with the notice to proceed, EBS allows the registered business partner to search for projects based on status, download all bid documents; including supporting documents, drawings and specifications, and submit the entire bid package over the internet to a physically and electronically secure location.
SOUTHERN BELTWAY PRE-BID DESIGN FILES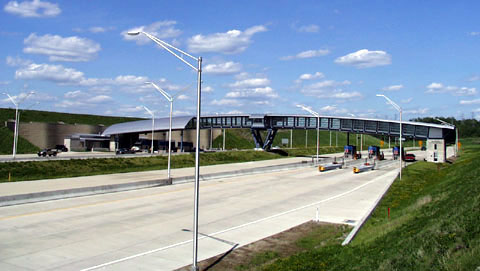 Pre-bid design files will be made available to properly registered EBS business partners for the Southern Beltway Roadway and Bridge Construction projects. An original Electronic Data Files Release must be executed and submitted to the Commission prior to receiving the files. A separate release must be executed for each contract. Release forms will be available on the News page of EBS as contracts are advertised.